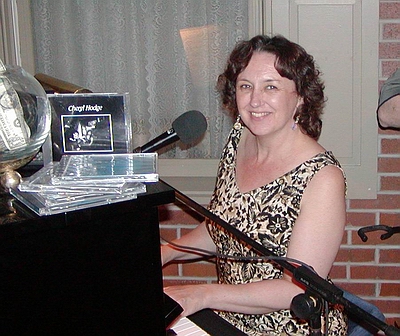 Cheryl Hodge at the piano with her CD Basic Black.
Cheryl joined Cat's A Bear at the Papermoon Restaurant on Saturday, May 3rd for an evening of jazz standards and original jazz, primarily Cheryl's compositions.
Cheryl composed most of the material for both of her albums, and looks to continue that trend with her upcoming 3rd release.
Click the photo to return to the thumbnail page.