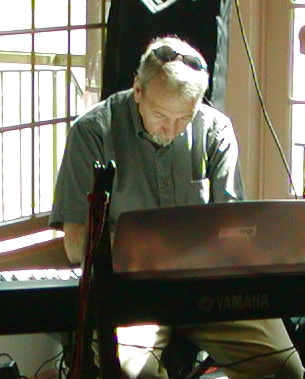 Basil Ronzitti at the Paper Moon
This shot was taken on July 13, 2002.
Cat's A Bear played for the annual JazzWalk, sponsored by JazzErie.
Basil is the regional piano guru. Teaching privately at the Ronzitti Music Learning Center, Basil has a devoted following of students, former students, and jazz piano fans.
Click the photo to return to the Gallery.