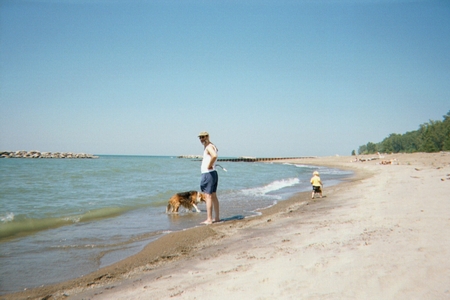 Beach scene with family 02
From left to right: A soaked Maxine (collie), Dad (master of all he surveys), Ari (son - walking in the opposite direction of Dad's surveillance). Presque Isle State Park is a wonderful resource. Little boys can wander there, as can dogs.
Click the photo to return to the thumbnail group.