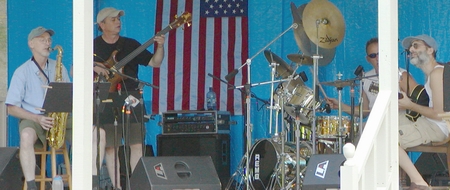 Cats A Bear plays at Ripley front view
The festival grounds for the Jazz Caliente Festival are on private property in Ripley. They built this gazebo specifically for the yearly performances. There's lots of room, but we like to stay close, even in the sticky weather.
Click the photo to return to the thumbnail group.