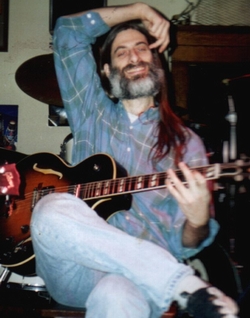 This shot was taken at Docksider's in the late '90s.
I was playing a duo with Mike Ohm.
Mike and I played two-guitar versions of John McLaughlin tunes like Birds of Fire and Follow Your Heart, along with some jazz standards. Roots.
Click the photo to return to the thumbnail group.