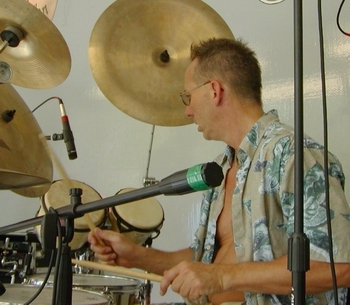 Joe plays at Presque Isle 01
Drummers suffer the most in the humidity. Joe manages to keep his playing consistent no matter what, with great solos and excellent time. This, along with his enormous creativity and work ethic, makes a powerful contribution to Cat's A Bear.
Click the photo to return to the thumbnail group.