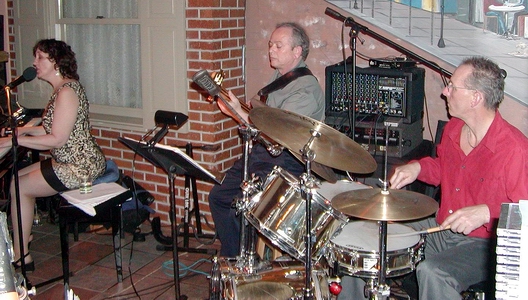 Trio 3 - in the groove
Cheryl, Tony and Joe move into the groove of the tune, following the twists and turns of the music. It is amazing how much sound three musicians can generate. Here, the sound generated was very good!
Click the photo to return to the thumbnail group.