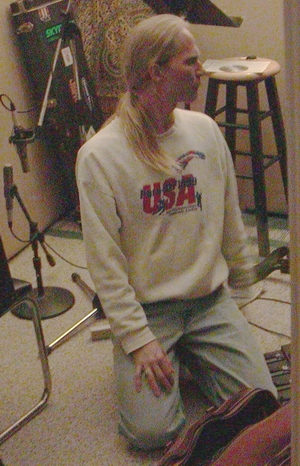 Mike Ohm at Midtown
This shot was taken at Midtown Recording Studios, in July of 2002.
Mike and I were playing a J.D. and the Sons of Rhythm recording session. We appear together on the album Family Values, and this session yielded the newly released Primate Gestures.
Mike is an excellent guitarist. A graduate of G.I.T., he teaches privately and plays, writes and arranges with Potato Battery, as well as free-lancing and playing solo.
Click the photo to return to the Gallery.