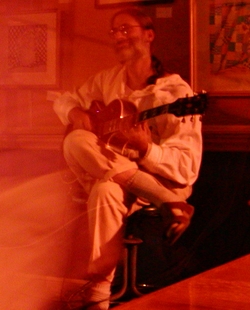 This shot was taken at the Paper Moon on July 13, 2002.
Cat's A Bear performed for the annual JazzWalk, sponsored by JazzErie.
I like to think this is a burst of chakra energy resulting from the intensity of the music that night. My photographer tells me it's an exposure thing. Oh well.
Click the photo to return to the thumbnail group.