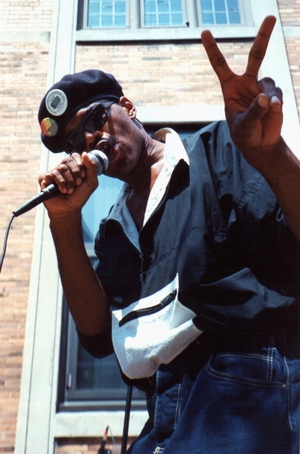 Preach Freedom in the mid '90s
This shot was taken at Gannon University during a student orientation in the mid '90s. One World Tribe was playing a gig there.
Preach is the lead singer for One World Tribe. He is one of the most natural musicians I have ever known, writing great tunes, having a great voice, and flippin' serious lyric. He has taught me much about hiphop, and we share a deep respect for KRS-One and Bob Marley. Preach is crew.
Click the photo to return to the Gallery.