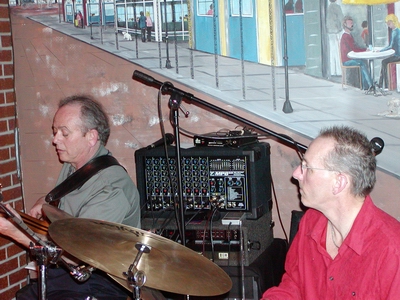 The Rhythm Section
Perhaps the most distinctive feature of Cat's A Bear is the rhythm section of Tony Stefanelli (bass) and Joe Dorris (drums). They bring a unique sound and approach to any situation which finds them together. Here they support Cheryl as she performs one of her original ballads.
My advice on rhythms sections: get yourself a good one.
Click the photo to return to the thumbnail group.