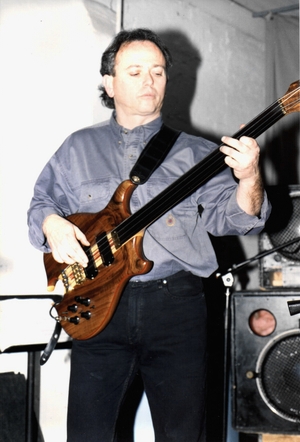 Tony Stefanelli at the Erie Art Museum Annex
This shot was taken in 1993. This gig was also recorded as Live at the Annex.
Tony's Alembic Fretless Electric Bass was still pretty new. This is a gorgeous instrument. Tony is also one of the most "in-tune" fretless players I've ever encountered - not an easy task.
Click the photo to return to the Gallery.