[ Back to ABOUT FRANK page ]
SECOND HARVEST FOOD BANK Benefit
Jim Lynch and Lynch Music of Fairview, PA, joined forces with the Second Harvest Food Bank of North West PA to present the "Just Guitars" Benefit. Joe DiGiorgio of WQLN FM 91.3 hosted the event.
Garret Clark, Jim Lynch, Mike Ohm, Frank Singer and Sheldon Peterson all performed for the Benefit, which took place on Sunday, March 8, 1998.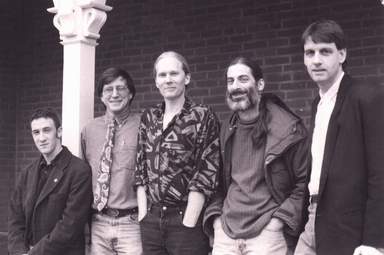 Garret Jim Mike Frank Sheldon
The event went very smoothly, and raised money for hungry families.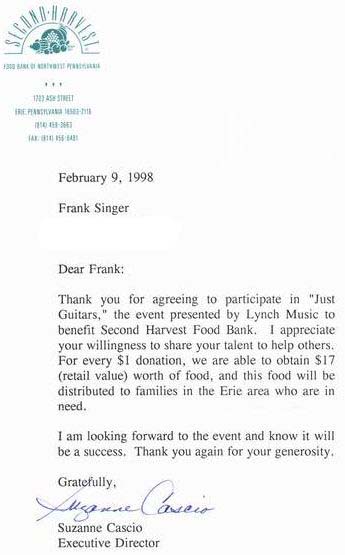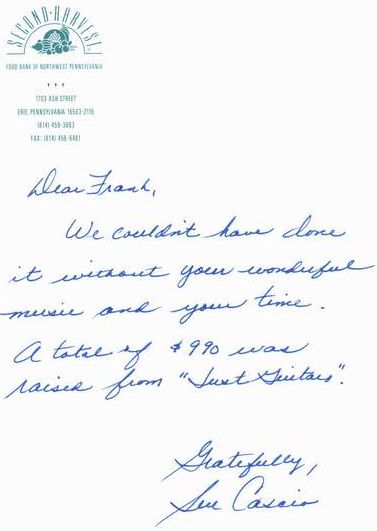 We all received this award for our participation.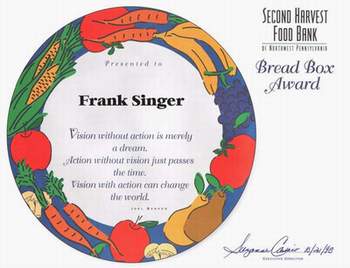 [ top ]