CAT'S A BEAR - TITO IN WONDERLAND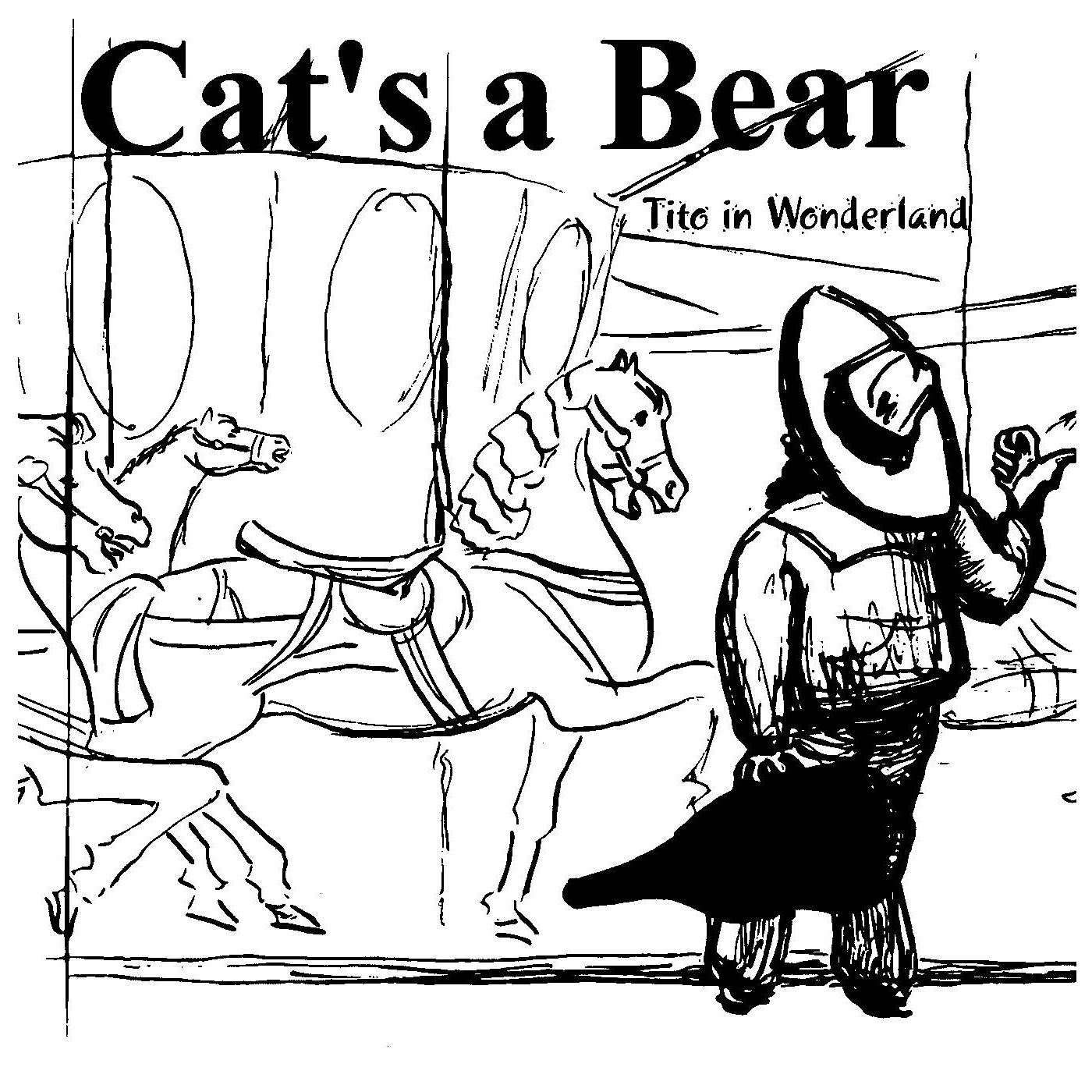 Cat's A Bear entered the Tito Era with the release of "Tito: In Search of a Revolution". After establishing a presence individually and collectively in the Mid-Atlantic Region, the power trio of jazz was joined by saxophonist Phil Papotnik, guest soloist on the "Revolution" cut Positive Energy.
"Tito in Wonderland" is Cat's A Bear's second Tito Era release, a mix of jazz standards and original jazz. The four standards feature the deep, resounding vocals of Joe Dorris. Singer's two original cuts add rhythmic variety, one with time changes every four measures, and one with a jazz / reggae feel to round out the set.
Click here for the cover, with original Hal Singer Artwork.
CDs of Tito In Wonderland are no longer available. Since the Mechanical Licensing allowed for CD sales only, not digital, I can no longer sell the cover music. I am offering the four standards as mp3s and wave files for your listening pleasure. Please feel free to download the music.

Change and Prime Dub are now part of The Cycling Troll Sessions on Bandcamp. If you like what you hear, please check out the other music available here: Music Purchase Links
NKP 1996 2
Frank Singer: Guitar
Phil Papotnik: Tenor Saxophone, Clarinet
Tony Stefanelli: Fretless Electric Bass
Joe Dorris: Drums, Vocals

more on Cat's A Bear

more on Tito

Blues For Alice.....Parker........wave file | mp3
Sugar.....Turrentine........wave file | mp3
'Round Midnight.....Williams, Monk, Hanighan........ wave file | mp3
Honeysuckle Rose.....Waller........ wave file | mp3