CAT'S A BEAR - EYE OF THE PYRAMID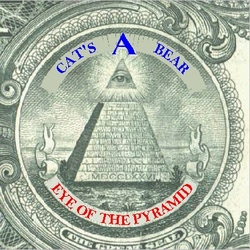 IT HAS ARRIVED- the classic album by the electronic duo of Frank Singer and Joe Dorris. This features the electronic drumming of Joe Dorris, and eight originals, including the title track Eye of the Pyramid, and the first recording of Bill's B.S. (titled William's Overture on this disc), which also appears on Tito: In Search of a Revolution.
The first release of the Cat's A Bear duo, this 1989 recording sounds contemporary today. Using samplers and synthesizers with live guitar and keyboard solos, the result is a unique sound that will keep you jamming from start to finish.
read the fine print here