[ Back to ORIGINAL MUSIC page ]
HSA by Frank Singer ©1993 page 1 of 5
HSA page 1 page 2 page 3 page 4 page 5
This chart is recorded on Cat's A Bear's "Tito: In Search of a Revolution".
Click here for a live version from 1993. [ You will need a free mp3 player like winamp ]
Click here for a 2,892 kb mp3 of a live version from 1993. [ This will open a new window for download ]
On the "Revolution" cut, the right-hand part is played on the guitar, with some of the bass notes added, usually on the kicks.
The bass plays the left-hand portion of the score where it is notated.
The score is transposed for guitar and bass registers (sounding one octave lower than concert pitch).
The chart is through-composed, with solo sections written into the form.
HSA is a medium funk tune.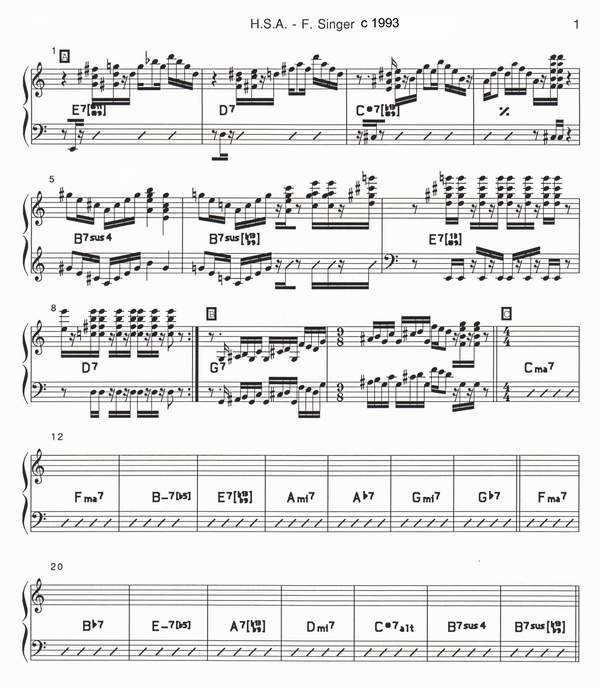 page 1 page 2 page 3 page 4 page 5